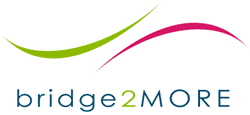 Your download is on its way to your inbox in the next 5 minutes..!
Look for this email from me!
To complete your signup process, please open the confirmation email that I just sent you, and click on the link. The email could be in your junk, spam, or promotions folder.
From: Claudia Schalkx
Subject: Your Marketing Style
If you do not receive our confirmation email in the next five minutess, please contact me. Please add Claudia[at]bridge2more.com to your contacts, that will help to prevent that your confirmation email lands in the spam folder.
Thanks!