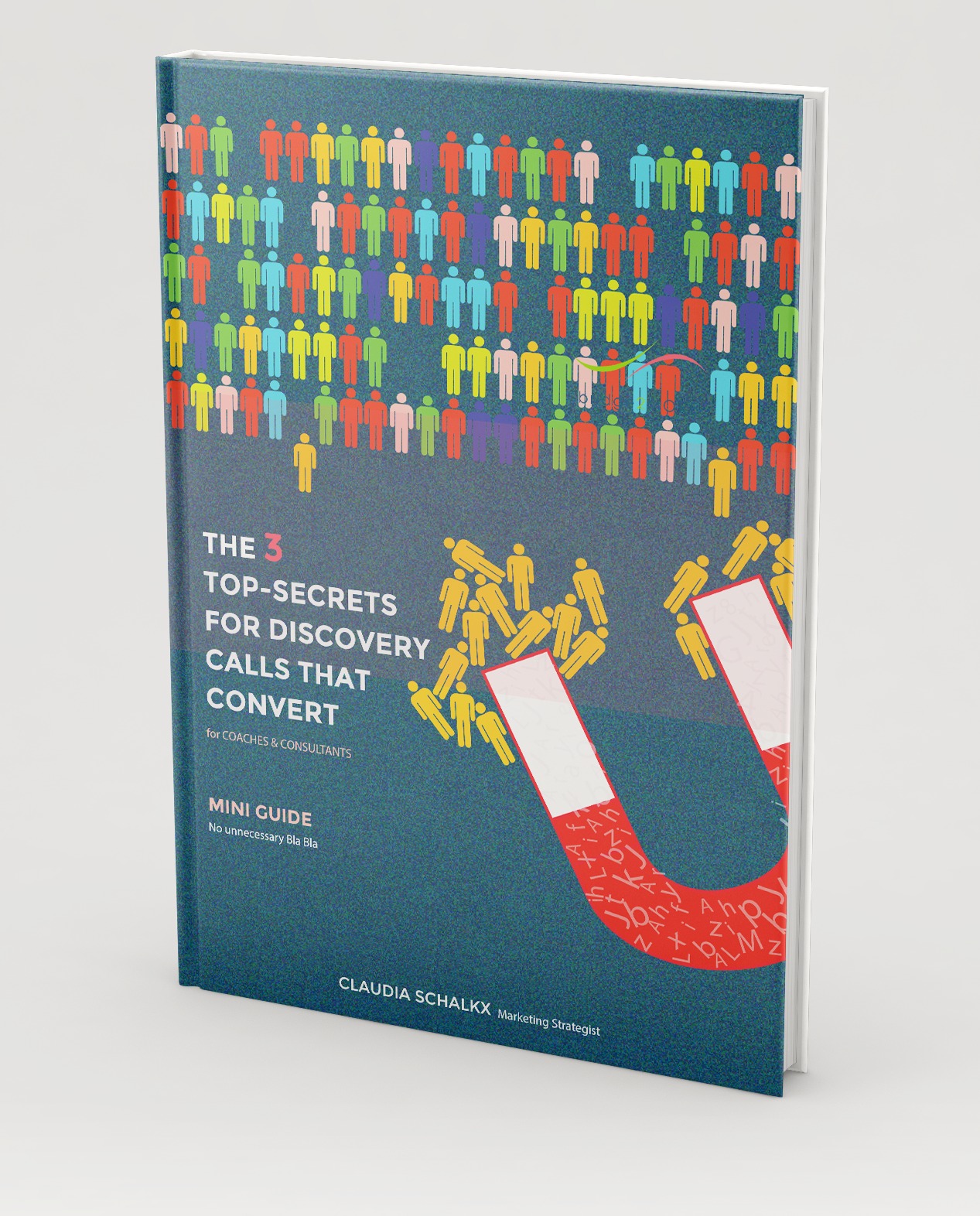 Mini - Guide for Coaches & Consultants
THE Top 3  Secrets For Discovery Calls
That Convert
Free for a limited time
Want to increase the conversion rates of your discovery calls without using aggressive sales tactics?
Then get your hands on my super-to-the-point guide that reveals 3 secrets,  that will help you to:
-Deliver value to your prospect
-Build rapport
-Make it a no-brainer for your customer to say yes

I am giving you for free the secrets that helped me to double my conversion rates.
What are you waiting for?