Breakthrough Session
Are you ready for the roadmap to get your business moving forward?
Take the guesswork out of your marketing
A session especially for entrepreneurs who have been in business for 2-5 years that want simple, bite-sized and actionable answers to figure out why their business marketing is not delivering results you are aiming at, and learn the next step you can take to move your business forward. You'll get clear on where you are now and what's standing in your way. Along the way, I'll share some powerful strategies to get unstuck in your business marketing.
Not a "Magic Formula" but concrete, actionable action
Here's what you get in the Marketing Breakthrough session:
a 90-minute, one-on-one session where we will identify the first step you need to take to get your marketing unstuck so that you are again well on track to achieve your business goals
a recap email with the main points
the call recording.
It's time to get crystal clear on what needs to get done and what your options are.
It's all in that first elusive step!
After more than 25 years' experience in marketing & communications, I've learned that the difference between success and remaining stuck in a rut is identifying that very first step you need to take to start untangling the problem, in this case, your business marketing.
Most business owners struggle to get their heads around marketing. With the constant appearance of shiny objects, new possibilities offered by the internet, peer pressure to be all over the place, and the stress we get into to attract clients, it's hard to make a choice about what to do first. Whatever your business goal is, marketing will get you there. Knowing the first step you need to take so that your business can start growing again is fundamental.
The thing is, many of the potential solutions out there are one-size-fits-all that do not necessarily take into account what you have been doing till now, what of that has brought results and what is preventing you from getting to that next level of success.
It's about YOUR business
This breakthrough session is individually tailored for YOUR business.. Together we'll identify what is preventing you from moving forward and getting results from your marketing efforts, and what the next step is that you should take.
Investment:
EUR 250 x 90minutes- Approx USD 270
(+21% VAT applicable if you live in The Netherlands)
Frequently Asked Questions
Does this session really deliver value for me?
The short answer is yes.
The long answer is that I am trained to see the problems first, why things are not working, and what are the obstacles. Put that together with a helicopter view  and you will understand why I can zoom in and zoom out of a situation and quickly identify what the is first step you need to take to untangle the problem and get moving again in the right direction.
What if I only have a quick question and just need to pick your brain?
You sure can schedule a session (or more) with me for sparring about your business. This marketing breakthrough session is a great departing point, also if we have worked together in the past  and you want to follow up.  If you want a tailored package you will always first get a quote based on your needs with specific deliverables.
How do I schedule a meeting?
To schedule a meeting click on the button at the end of this page which will take you to my calendar. Please note that I am on Central Europe Time but the times shown in my calendar will be the ones of your time zone, no need to make complicated time difference calculations 🙂
When is payment due?
Your payment is due before the commencement of our work together. After payment is completed you will get a confirmation of the date/time and a zoom link for our meeting
How do we meet?
The meetings are virtual and take place using "Zoom" if you haven't used it before, please get yourself set up a couple of minutes before the scheduled time to launch the application.
Aha! I have a meeting but need to reschedule
No problem with rescheduling. You have my email please notify me asap about the need to reschedule and we will find a new time/date that works for you.
Clarity on my marketing & buyer process
"Working with Claudia is so refreshing and definitely something that my business needed. I've been struggling for my sales page to convert and to get my messaging to relate to my future clients, and running through what I currently have in place with Claudia has given me an entirely new perspective on how I've been marketing my business. Her honesty and expertise was welcomed and I finally feel like my business is moving in the right direction and that my hard work is paying off. Highly recommend to anyone looking for clarity on their marketing and their buyer process. 10/10! "

Sara Williams – Rebel Office 
Addressed my marketing challenges
"My session with Claudia was a very concrete and well-structured call that addressed my particular marketing challenges and not a generic "clickbait" approach that one often comes across these days. Claudia seems uniquely perceptive in getting to the heart of the challenge!"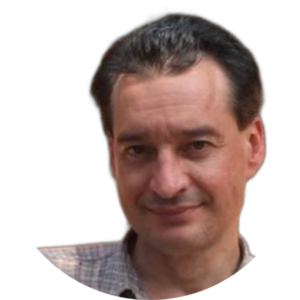 Peet Neel – SR Tech 
Claudia has her finger on the pulse
"Claudia is passionate, engaging, direct and clear; she has her finger on the pulse and is able to make her points clearly, honestly and find the clients' needs. The impression I had was that she would continually acclimatize to my needs and those of my business, and of my ideal client in an ongoing way. Resourceful. Dynamite… I'm keeping her on my radar."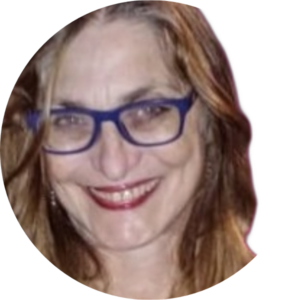 Manya Gittel -Knocknock Coaching 
Got insights & clear direction
"I got new insights fast on specific improvements. Plus a clear direction on the road of changes needed to get my website work for my business."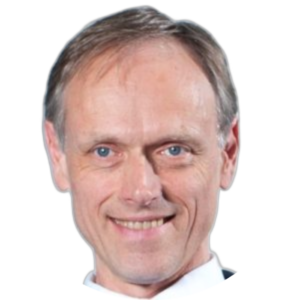 Remko Zuidema – BRIQS Foundation 
Found the right priorities & focus
"When you talk with Claudia it quickly becomes clear that she is both knowledgeable and kind. Her advice goes right to what is most important for you and your business, and she is great at explaining things in non-marketing terms. She has helped me find the right priorities and focus, which is super valuable to me."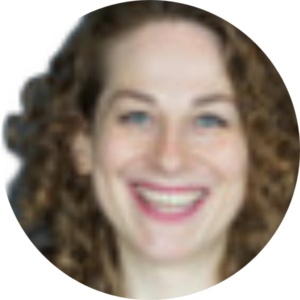 Marjolijn Vlug – marjolijnvlug.nl