re-ignite your business
a 12 week tailored roadmap to sustainable business growth
Re-Ignite Your Business is a 12-week custom program for entrepreneurs that want to grow and manage their businesses leveraging on coaching and mentoring to get immediate results while you overcome the challenges of maintaining a business. This program helps you to gain clarity and confidence, develop a strong marketing strategy, and setup organized business systems, so that you stop spinning your wheels and running in different directions trying to grow your business.
the three pillars
to ultimate business success
COACHING
focuses on developing and ingraining new habits that are needed to continuously grow and manage your business. Coaching is provided throughout the program to ensure you gain the clarity and confidence that you need to succeed long-term.
BUSINESS FOUNDATIONS
focuses on solidifying your business model and developing the systems to support your day-to-day and strategic functions.
MARKETING STRATEGY
Whether it's attracting the right clients for your business, spreading your message, being found by your potential customers or marketing executed effortlessly we'll take the guesswork out of your marketing so your business moves forward.
what you get
One 60-minute 1:1 live online session per week for 12 weeks
A comprehensive business and entrepreneur scan
A custom program made for you to ensure optimal support and results through clear milestones
Checkpoints throughout the program to make sure you're on track to the results that you want
Access to a dedicated team of at least three highly professional coaches and consultants throughout the duration of the Program
One contact person for ongoing support and communication
Working materials and other resources
Online communication platform and real-time access to your program progress
Access to networking opportunities with other participants and an international network of fellow entrepreneurs and experts.
The Investment
TIME
In addition to our in-person time, you will also be expected to dedicate at least two hours per week to the development of your business. You're already working on your business, therefore even if you have a packed week, working with us will help you maximize your time and effort related to your business.
FINANCIAL
EUR 3,500, payment plans available.
This program was a unique opportunity to work on all aspects of my business under one roof. The combination of coaching plus business and marketing support helped me to untangle my thoughts and gain clarity in short time, and so making strategic decisions of the direction in which I wanted to move my business, and sticking to the plan of action became a breeze." GRAZIA MARIA GIORDANO
curious?
To see if this program is a good fit for you and your business, schedule a complimentary assessment call with your team of mentors.
meet your team
your super group of mentors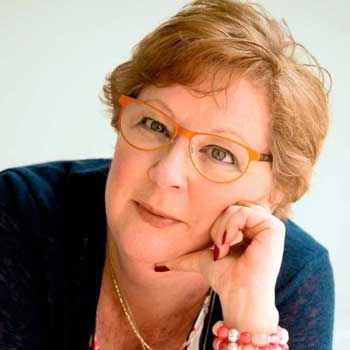 EDMÉE SCHALKX
I am a leadership coach and certified Mentor coach with a track record in coaching business leaders, professional coaches and blended learning programmes. I will guide you in the discovery of your values, help you create new habits and create life-work balance. I am a real globetrotter: Born in Venezuela, Dutch parents, I have lived and worked in several countries. I work in four languages. I hold a Masters in Anthropology from the London School of Economics, and am a Professional certified coach from The Success Unlimited Network Coaching School in the USA.
SARAH WILLIAMS
I am an entrepreneur advocate and business systems junkie. I've made it my mission to work with other entrepreneurs to design and build the efficient and streamlined businesses of their dreams. Which is where you come in. Working with me will make sure your business model is intentional and designed to work for you, not you for it. Always keeping you accountable to the experience that you're creating for your clients and customers, together with me, you will build those processes and implement those tools and systems into your business – ultimately – so that you can serve more and seriously boost your impact.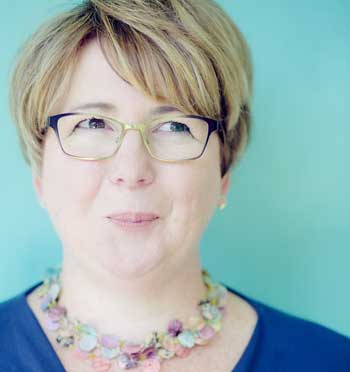 CLAUDIA SCHALKX
I am a small business owner with lots of experience in marketing and I got pretty confused by all the options the internet brought to marketing. I chased lots of shiny objects, spent huge amounts of money in courses and magic formulas that were supposed to solve my marketing problems. I discovered, like most probably you have as well, that these solutions were difficult to implement. I noticed that their starting point was not mine. These solutions do not take into account what I have done so far, and what is working. Each entrepreneur stands on a different place. That's why one-size-fits all does not work, and therefore we should find a marketing that works from where we are standing, otherwise it will be unsustainable and we will drop it. I want to do that for you.
frequently asked questions
get the answers you're looking for
IF I AM A NEW BUSINESS OWNER, IS THIS PROGRAM STILL FOR ME?
Re-Ignite Your Business is conceived to help small business owners with a viable business (idea) to grow and manage their businesses in a smart and effective way. Ideally some previous business experience will allow you to get results faster since your business is up and running. However, the combination of coaching, business & marketing mentoring are also very valuable for entrepreneurs in the starting blocks, and certainly business-wise, your foundations will be solid from the start.
HOW DOES PAYMENT WORK?
Direct deposit (transfer) upon receiving the invoice. If you are a resident of the Netherlands an additional 21% VAT will be added to the invoice.
WHEN ARE PAYMENTS DUE?
Payment should be completed before the commencement of our work together. If you qualify for a payment plan, installments will be scheduled accordingly and the program will be delivered as per the payments (i.e. the second half of the invoice should be paid before the commencement of the second half of the program).
HOW ARE THE WEEKLY WORKING SESSIONS SETUP?
Sessions are live and take place via the video conferencing app Zoom. Sessions are 60 minutes each and will be recorded so that (if needed) you can listen/watch to the recordings to review your session. Coaching sessions are one hour session intended to support the client in the issues (personal or business) that are blocking the growth. Business and marketing sessions are practical and focused on your business and your goals. Coaching sessions occur throughout the duration of the program to ensure ongoing personal support. Sessions will be booked on a fixed day of the week. This is to create a habit and consistency. Timing may change up to 24 hours prior the call. Late cancellations will not be reembursed.
WHAT IS THE ROADMAP?
The roadmap is a strategic plan created specifically for you and your business that indicates which areas (marketing, business and/or coaching) will be worked on to achieve your desired outcome. It also includes the major steps or milestones needed to reach it. This roadmap will be discussed with you prior to payment and starting the program.
HOW MANY SESSIONS OF EACH TIME DO I GET?
After the intial intake session, the Re-Ignite Your Business team will gather to discuss the outcomes and create the right balance of coaching, marketing and/or business mentoring sessions for you to reach your goal. This is your roadmap for the program. Some entrepreneurs have a solid business set up but want more help with marketing or need to regain clarity, they will have more marketing and coaching sessions. Others are redefining their business or need to pay more attention to structure, they may have more business sessions.
CAN I CREATE MY OWN PACKAGE?
The program is tailored to your business needs & goals. It is created for you, so actually, it is your own package 😉
ARE THESE LIVE SESSIONS?
Yes! The program is tailored to your specific needs, so all sessions are live and booked in agreement with the professionals you are scheduled to work with. Ideally we suggest that you set up a fixed day in the week for your weekly sessions. This is so you already start creating habit and structure, which will ultimately help you to make more efficient use of your time.
WHAT IF I AM NOT HAPPY AND WANT TO QUIT?
We do our best to make sure the program is a good fit for you, and vice versa. If you are not happy about any aspect of your program, please bring this forward to your assigned contact person at the earliest possible, so that we can work a solution. If you decide to quit before the start of the program you will get a full refund of your money. There will be no refund once the program has started.
WHO DO I CONTACT IF I HAVE A PROBLEM OR QUESTION?
As soon as the program kicks off, you are assigned a contact person to guarantee consistent and clear communication throughout the duration of the 12 weeks. This contact person will be one of the three mentors that make up your support team for the program.
IF I NEED TO CANCEL A SESSION, CAN I RESCHEDULE?
Of course you can reschedule. Let us know at least 24 hours in advance, so that we can reschedule at the earliest possible time. This is to ensure you do not lose momentum during the program. Should you cancel or reschedule a session within 24 hours of the original time, you forfeit that session.
let's do this.
Develop the mindset and get the tools, accountability and support to grow your business.
To see if this program is a good fit for you and your business, schedule a complimentary assessment call with your team of mentors.